Advertisers

Advertisers Let your ad spend do more for you. Get more for your campaigns by getting through to the right audience at the right time and with the most effective creatives. Attract your online consumers economically through the variety of channels our network has to offer. Effectively target your products to those that are interested and keep track of how well your campaigns are performing.

Publishers

Let your website generate more revenue. Get your website to earn more based on the performance and quality of your traffic. PhoenixAds Network brings the best of breed marketing and technology solutions to assist its publishers in maximizing their earning potential by matching the right campaigns.

PhoenixAds CEO Message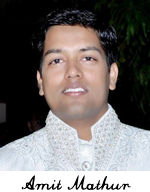 Hello,
We are glad to see your interest in PhoenixAds.
PhoenixAds commitment to accommodate you the unique platform to stay forward in this competitive market. PhoenixAds team is very conscientious to provide desirable quality network to our members. PhoenixAds is the one of the biggest advertising platform for advertisers & publishers.

So let's shake hand and start amplify your business with us.

---